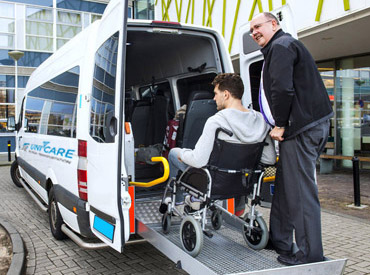 Unicare Medical Transportation is a constantly growing Non-Emergency Medical Transportation company located in Riverside, CA.
Our Company is committed to being a professional transportation service specializing
in Non-Emergency Medical Transportation in California.
Our goal is to help patients and individuals attend their healthcare appointments on time.
We work to provide reliable, fast, and safe services to our clients.
At Unicare Medical Transportation, we provide exceptional services ensuring a safe and enjoyable experience every time you travel with us.
Our clients include seniors, adults, and patients from nursing homes, private homes, and hospitals.